Process of Proactive-Labs

Accepting new and challenging assignments from clients.


Work out organization design.


Hiring the right people.


Training and certifications if necessary.


Managing Team performance.


Ensuring quality control.


Taking corrective and quick
action pertaining to missedtargets.

Based at Hyderabad, Proactive Techno Labs Pvt. Ltd. endeavors to emerge as a leader in the domain of Software Development, e-learning, IT / ITES consulting and BPO services. Committed to "Delivering Value through Customer Care", Proactive collaborates with its customers to help them realize their objectives and create tangible value.
Proactive brings a fresh and innovative approach to consulting services, acting as liaison between the end-user and the software provider. We strive to maintain global standards in our quality and perfection of the projects we undertake. Uncompromising talent, values, strategies and business solutions – these form the pillars of our competent service channels. Our goal is to exceed the expectations of every client by offering outstanding customer service, increased flexibility, and greater value, thus optimizing system functionality and improving operation efficiency.
Our associates are distinguished by their functional and technical expertise combined with their hands-on experience, thereby ensuring that our clients receive the most effective and professional service. Our expertise lies in reducing costs and improving productivity by bringing the strategic advantage of Offshore Development to the doorstep of our customer in more ways than one. At Proactive, we endeavor to realize value for our clients, with equal focus on enhancing value for all their stakeholders. We at Proactive work with rightly skilled team to ensure the client satisfaction. We assure the completion of work in the TAT set by the client.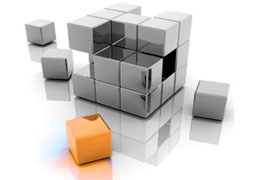 Copyright © 2009. www.proactive-labs.com. All rights reserved.