Process of Proactive-Labs

Accepting new and challenging assignments from clients.


Work out organization design.


Hiring the right people.


Training and certifications if necessary.


Managing Team performance.


Ensuring quality control.


Taking corrective and quick
action pertaining to missedtargets.

Proactive brings together the expertise of experienced professionals and latest technology to provide you the best BPO services. We help you identify, design, develop and deploy business solutions that expand and leverage your current business processes; measure, monitor & improve your conventional business process efficiencies; reduce operating costs; increase your profitability; and help you sustain real competitive advantage.
We understand that each and every process within a company whether it is core or non-core is very valuable in meeting the companies' objectives and their customers' needs. We realize that each BPO implementation is unique and is based upon particular business requirements. We therefore go to great lengths to learn all aspects of your business, your market, and your industry. Upon analyzing your business requirements, we together determine the best solution that will quickly, efficiently and effectively drive your business process execution and management and derives real benefits to your organization.
Our comprehensive range of BPO solutions includes customer service and outbound telemarketing for our clients based out of US, UK, Australia and Canada.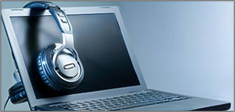 Copyright © 2009. www.proactive-labs.com. All rights reserved.